Virtuo Jukebox
---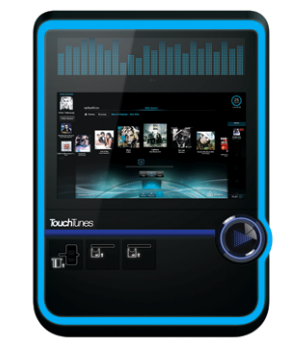 The Virtuo is a breakthrough social and entertainment experience from TouchTunes that transforms the way that customers enjoy a night out. The Virtuo is the most advanced jukebox on the market with a Photobooth included for free.
The Virtuo supports the TouchTunes mobile app and increases your earning potential exponentially. Its HD widescreen is ideal for customer interaction, and the dozens of carefully curated playlists encourage increased plays. An adjustable LED screen and rim and wall lighting allow you to control the mood, and users can easily toggle between music and PhotoBooth.
Click here for the full specs on our Virtuo Jukebox.
---