GOLDEN TEE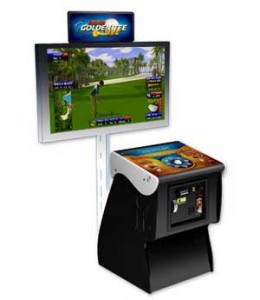 Golden Tee LIVE uses groundbreaking wireless data technology that allows players to compete with each other worldwide while tracking players' stats. Golden Tee LIVE takes excitement to new levels by combining the fun of arcade golf with real-time competition. Scores are updated universally hole-by-hole to inspire even more competition among Golden Tee LIVE players worldwide.
[su_youtube_advanced url="https://www.youtube.com/watch?v=xxf3dSbX0_8&t=21s"]
---
POWER PUTT 


PowerPutt LIVE offers the timeless fun, skill and excitement of mini-golf at taverns and bars worldwide. PowerPutt LIVE offers players fresh challenges that keep players engaged and coming back for me.
[su_youtube_advanced url="https://www.youtube.com/watch?v=aitCc8KqE9U"]
---
SILVER STRIKE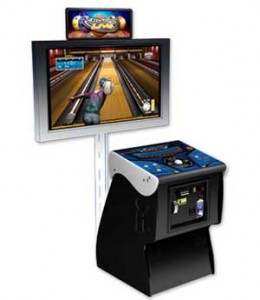 Silver Strike LIVE takes the online component of arcade bowling to the next level. Players can track their stats and averages as well as compete against each other in LIVE tournaments.
Silver Strike LIVE Bowling provides players the chance to customize their equipment and bowlers as well as play an entirely different game mode, Spare Challenge.
[su_youtube_advanced url="https://www.youtube.com/watch?v=ClqaSDuSncA"]
---
HOOP FEVER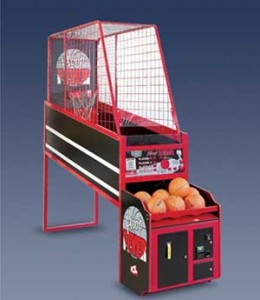 Our Hoop Fever Basketball Game is the most durable and cost-effective basketball game on the market. The game is modeled after the classic street location and utilizes a 9″ basketball and a stationary basket. This is a maintenance-free basketball game that's made entirely of steel and wood for a sturdy construction. Players can enjoy one to four player basketball games as well as a number of other fantastic options your customers will love.
---
PINBALL
We offer a wide variety of Pinball Machines suitable for players of all skill levels. For more information call our main office. The video featured below is just one of many Stern Pinball Machines WK Music & Vending has to offer your business.
[su_youtube url="https://www.youtube.com/watch?v=zkHu6VpMF9k"]